Specialty Envelopes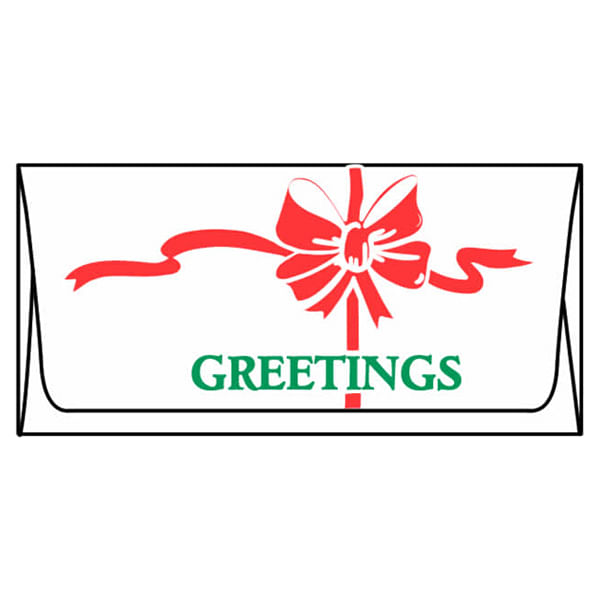 Specialty envelopes help you achieve specific communication, marketing and sales goals that cannot be met by common standard envelopes. There are also times when the standard envelope size is fine, but you prefer to use an alternative envelope design, which suits your purposes much better. At The Supplies Shops, we've got you covered when it comes to window envelopes and a variety of special sized envelopes that can hold all sorts of unique content. To make your shopping choices easier, many of our specialty envelope categories are designed for specific uses. Of course, you can still use them for other things, but this gives you guidance (and maybe some great ideas) on how they can be useful for various projects.
Secure Checks, Deposits and Monetary Gifts
Among our popular designs, are specialty envelopes designed to hold currency. Churches enjoy distributing our offering envelopes to their congregations to encourage regular tithing. These envelopes come in a range of attractive colors and they're a cinch to seal. Money gift envelopes are popular for birthdays, graduations and holidays and you can order your desired quantities of our attractive blank style or choose the cheerful holiday style. Keep monetary deposits protected at all times with our bank deposit envelopes. There are several designs with adhesive seal flaps and we also have a non-adhesive flap style as an alternative.
Send Marketing Pieces, Music and More
Direct marketing content comes in all sorts of configurations and here is where you can find envelopes that may fit your marketing project like a glove. We even have blank paper placemats that can be used to print giveaway restaurant advertisements, marketing for free meals and much more. Alternatively, if you're sending custom CDs or DVDs to recipients, we've got circular window envelopes perfect for this content. And, imagine the marketing possibilities of our door hanger envelopes. What can you stash inside to entice recipients?
From Tickets to Taxes
Need specialty envelopes for holding job tickets or parking tickets? We've got them. How about envelopes for mailing out tax forms? Yep. We've got those too. We also have envelopes that are perfect for holding prescription contact lenses, jewelry and real estate content.
Don't forget we also offer
custom labels
,
custom envelopes
,
custom filing folders
as well as
custom business forms
.
Get FREE SHIPPING on all orders over $99 and save big. Do you have questions? Contact us by email at
[email protected]
or call us toll free anytime at
855-632-8520
.
---