Catalog Envelopes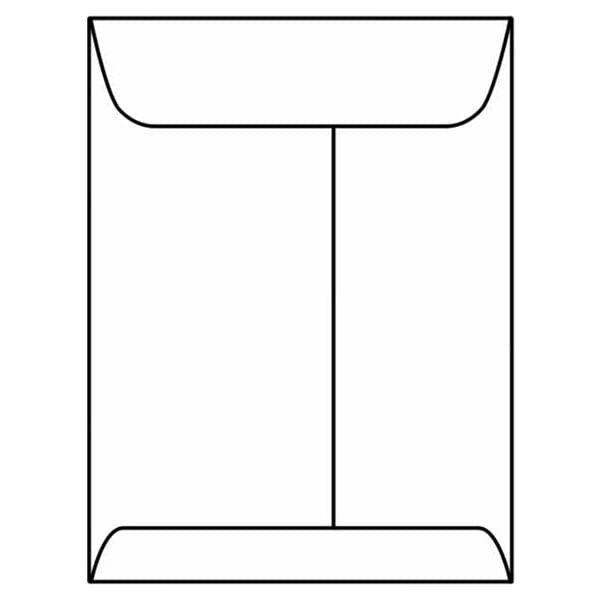 What is a catalog envelope? Historically, it's a large envelope with size dimensions that allow for the insertion of a shopping catalog. While some companies send catalogs through the mail without the added protection of an envelope, other companies prefer to use catalog envelopes as a way of preserving the integrity of the paper and graphics. During the delivery process, catalogs can become torn, stained or get wet, so an envelope makes it more likely a catalog arrives at its destination in good shape. In addition to catalogs, these envelopes can be used for mailing booklets, brochures, direct mail marketing pieces and various documents. Browse The Supplies Shops to find the exact catalog envelope size you need to make your mailing project an unequivocal success.
Select Envelope Size and Material
When you shop our collection, there's no need to worry about finding the right catalog envelope size because we offer a range of size options. In fact, you may want to start your search by looking at catalog envelope sizes, since size is a major factor for every mailing. One thing you might want to do ahead of time is check the measurements of your catalog, booklet or documents. This way, you can go directly to the envelope sizes that suit your needs best. As for material, catalog envelopes are often made of sturdy Kraft stock, paper stock, Roptex, Tyvek and other materials.
Several Types of Closures
Another detail to pay attention to while shopping is the closure style. If you're looking for inter-office envelopes, the clasp, multi-tak or ungummed closures work well. For mailings, check out styles with remoistening and pressure and self-sealing closures. Use our handy search filtering menu to narrow down your choices.
Windowless and Window Styles
We don't limit you to one particular style. Instead, you can browse our collection of windowless and window catalog envelope styles. This gives you a wider range of options for standard and creative mailing projects. Style also includes various color options, so you're never stuck with the same old choices at The Supplies Shops.
Don't forget we also offer
custom labels
,
custom envelopes
,
custom filing folders
as well as
custom business forms
.
Get free shipping on all orders over $99 and save big. Do you have questions? Contact us by email at
[email protected]
or call us toll free anytime at 855-632-8520.
---