Remittance Envelopes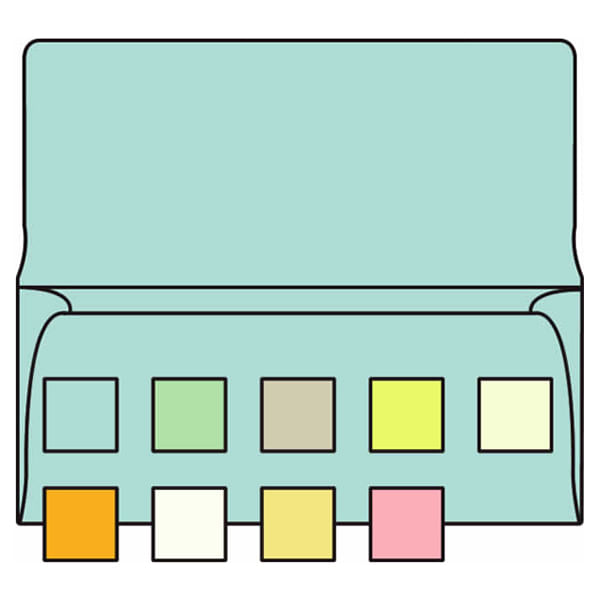 The remittance envelope was invented as a solution for holding donated cash money and checks. These envelopes have a built-in pocket and a large flap that folds over to protect contents. Typically, adhesive is added to the flap to allow for a secure seal, if desired. This prevents the money from accidentally falling out. This envelope style is hugely popular with churches, charities, schools and other organizations in need of a convenient and safe way to collect money at a church service or fundraising event. At The Supplies Shops, we don't just give you a single option, we let you choose what remittance envelope size you want. Size options are: #6-1/4, #6-3/4 and #9 and envelopes are typically available in quantities of 500 per box.
Discreetly Accept Donations
Stock up on remittance envelopes so you always have enough supply on hand when it's time to ask for donations. In a church environment, these envelopes can be offered to anyone who wishes to keep their own supplies at home, making it easy to tithe during any church attendance. For charity and school fundraisers, envelopes can be handed out at appropriate times to encourage generous donations of support.
Increase Mail Order Responses
A custom remittance envelope can be included in any type of direct mail kit that goes out to people on your organization's list, a customer list or a list of prospects. In addition to money, they can be used to send back direct mail response orders. You may also want to use them to hold a surprise coupon that offers a limited time discount for response orders. What ideas can you think up?
Appealing Color Choices
Colors can correlate with mood or certain themes and at The Supplies Shops, you can choose remittance envelopes in a range of appealing colors. Pick colors that match your logo or organizational colors. Choose colors that complement other mailing pieces or colors that make people think of certain holidays. If you're using these envelopes for general remittance, sophisticated colors such as grey or vibrant colors such as orange may be suitable for your needs.
Don't forget we also offer custom labels, custom envelopes, custom filing folders as well as custom business forms.
Get free shipping on all orders over $99 and save big. Do you have questions? Contact us by email at [email protected] or call us toll free anytime at 855-632-8520.
---