Business Envelopes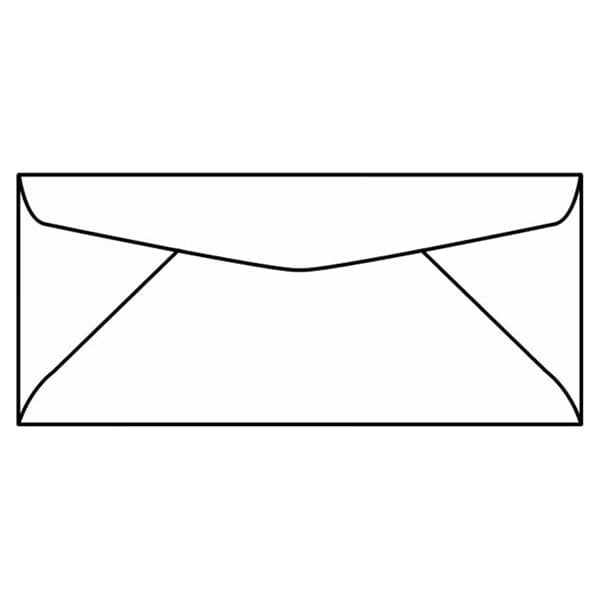 Sending out business communications is a big part of your operations. On any given day, you are sending information via mail to customers, clients, vendors and various other contacts. Business envelopes are essential to this process and that's why The Supplies Shops offers one of the largest online collections of business envelopes available. Here, you can find a lineup of envelopes with windows and envelopes without windows. We also carry envelopes in a variety of standard sizes and eye-catching colors that are certain to stand out among other mailings. Browse this collection to discover envelopes for everyday business use, direct mail marketing, billing, greeting cards, tax documents and much more.
No Window Envelopes
Most businesses find windowless style business envelopes indispensable, and that's especially true for the popular #10 business size envelope. This size dominates because it easily holds one or several folded letter-size sheets of paper. So, we make sure that you never run out of the traditional white #10 envelopes in a variety of style options. But we don't stop there. Browse our no window collection to find business envelopes in other heavily used sizes such as the #9 response size, the #6-3/4 size and more.
Window Envelopes
Make us your one-stop shop for all of your window envelope needs. We carry a window envelope style to suit every type of mailing project. Choose styles featuring the traditional single window, which makes a mailing address or other info clearly visible. Double window envelopes give recipients even more information about what's contained inside. As for style choices, we give you lots of options. Various styles offer options of window placement and size, so you can tailor your mailings however you wish.
Colored Envelopes
When you want business envelopes in another color besides white, we've got you covered. Color options for windowless and window envelopes range from bright to pastel. Color choices include, pink, purple, green, blue, orange, red, grey and yellow. Find envelopes that match your logo colors or a specific theme.
Don't forget we also offer
custom labels
,
custom envelopes
,
custom filing folders
as well as
custom business forms
.
Get free shipping on all orders over $99 and save big. Do you have questions? Contact us by email at
[email protected]
or call us toll free anytime at 855-632-8520.
---
Frequently Asked Questions
Yes, we offer both window and no window business envelopes in various colors.