Booklet Envelopes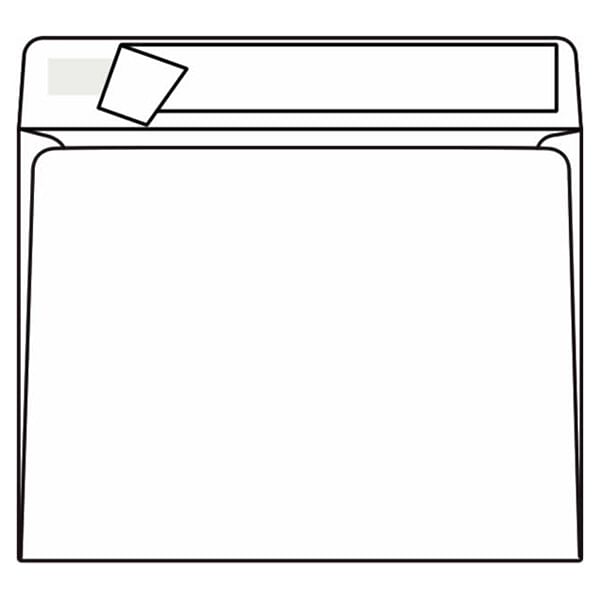 Send your customers and clients your finest printed materials inside of quality envelopes in the larger sizes you need for mailing projects. Here, you can browse our selection of booklet envelopes and find standard sizes for small, medium and large printed materials. These multipurpose envelopes can also be used as brochure envelopes. We offer numerous options for
no window styles
in white, tan/brown kraft and other colors. You also have plenty of great options for our
windowed styles
.
Envelope Formats
One of the biggest decisions you'll need to make when choosing your booklet envelopes is whether or not to include a window on the front. Some businesses prefer a flat, windowless appearance for these envelopes in order to allow for including a variety of items to be sent and addresses to be printed individually on the envelope itself. However, if you're planning a big mailing, you can streamline the process by having addresses printed on the booklet, brochure, or other mailed item so that it shows through the clear window. And since our booklet envelopes come with such a wide range of envelope window options, including everything from large showcase windows to small corner windows, you can make sure you get a format that's optimized for your mailing needs.
Customized Envelopes
Want to make your booklet envelopes even more efficient? Consider using our 
custom envelope
 services at The Supplies Shops. You can choose the seam type, add a security tint or choose from a variety of booklet envelope sizes and colors. Other popular customization options include adding a return address or a logo to the envelope. To help you get the best savings on personalized business envelopes, we offer free shipping for all orders over $99. If you have any questions about our products or would like assistance with your customized design, don't hesitate to contact our top-notch customer service team at 
[email protected]
 or call us toll-free at 
855-632-8520
.
Need labels? We can customize your
mailing labels
too.
Contact us
for more info.
---