Lens Envelopes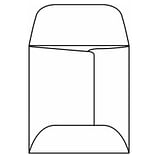 Eye doctors and many others will find the right packaging for their shipping and storage needs from our collection of wholesale lens envelopes. These small-sized, square envelopes were originally designed for optical lenses such as those used by ophthalmologists, optometrists and lab technicians. The soft lint-free material, anti-abrasion lining and ungummed flap keep these sensitive lenses intact. Whether you're storing edge lenses or lens blanks, plastic or glass, a lens envelope will protect them against scratches, smudges and dust.
Optical open-side envelopes have a variety of other applications; they are well-suited for coins and other small items! You can easily write on the side or add labels for identification without affecting the contents. Or let The Supplies Shops customize them with names, business artwork and return addresses to make your job easier.
Ophthalmic Lens Packaging
Order lens envelopes in bulk and save with free shipping on orders over $99. We offer multiple sizes of lens wrappers for optical machinery, microscopes and more. Each set of envelopes is made of SFI-certified paper stock with a vellum finish, extended flap and center seam. Standard envelopes are white, but if you need another packaging color, we can make them fast.
We sell optical lens pouches in boxes of 1,000 to store your lenses or ship them to customers. Call us toll-free at 855-632-8520 for personalized service that will help you clearly see the benefits of high-quality envelopes.
---