Jewelry Envelopes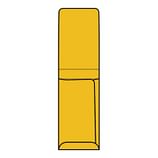 Parking Ticket/Jewelry Envelopes
Though they have very different uses, these two-way remittance envelopes are a valued tool for municipalities and business owners alike. Parking ticket envelopes are made so that the ticket violation form can be printed on the flap. Once distributed, the flap can be torn off and placed inside the envelope to be mailed back to the violations bureau.
These envelopes can also be used as jewelry envelopes. The top flap ticket is ideal for jewelry repair drop-off; simply write the customer information and task on the flap, which acts as a receipt when you send the mended product. Removable flap envelopes work well for coins, trinkets and other items where two-way mailing is required.
Custom Ticket Envelopes
Whether you're using them as a traffic ticket envelope, a jewelry shipping envelope or something else entirely, The Supplies Shops will help you get the right envelopes. We offer multiple tear-off ticket envelope sizes made of either #28 white or tan/brown kraft stock. The extended flap is perforated for easy removal; a small flap remains with a traditional remoistening seal. We can print a form on the flap and add a mailing or return address to the main envelope, making it easy for all parties to ship and convey info.
Order jewelry envelopes in boxes of 500 with volume discounts on large orders. If you need a custom quote or want to know more about specialty envelopes, call us toll-free at 855-632-8520 for personalized service from envelope experts.
---